Students Return to Fordham Prep
For the first time since March, students returned to Fordham Prep, starting with Freshman Orientation held the last week in August. The day began, as all days will for this school year, with a health screening and temperature check. Our newest Rams then sat for a physically distanced presentation in the Leonard Theatre, mentor meetings, a school tour, and lunch.
During orientation, we interviewed a couple freshmen about their orientation experience as well as a couple juniors who explained why it is important to support our newest students.
Welcome back, Rams! We missed you.
DEI Director Interviews Fr. Bryan Massingale
Recently, Mr. Randy Pedro P'18, Director of Diversity, Equity, and Inclusion, interviewed Fr. Bryan Massingale, the James '62 and Nancy Buckman Chair of Applied Christian Ethics at Fordham University. The discussion revolved around Fr. Massingale's June article in the National Catholic Reporter regarding the Amy Cooper incident in Central Park in May.
The Long Maroon Line Continues
The Class of 2024 at Fordham Prep has extensive ties to our history and our alumni. There are 18 alumni whose sons will begin their Prep careers this fall. In addition, 24% of our current student body is either the son, grandson, nephew, or brother of a Prep graduate. The Prep's long, maroon line of loyal and committed Rams is alive and well.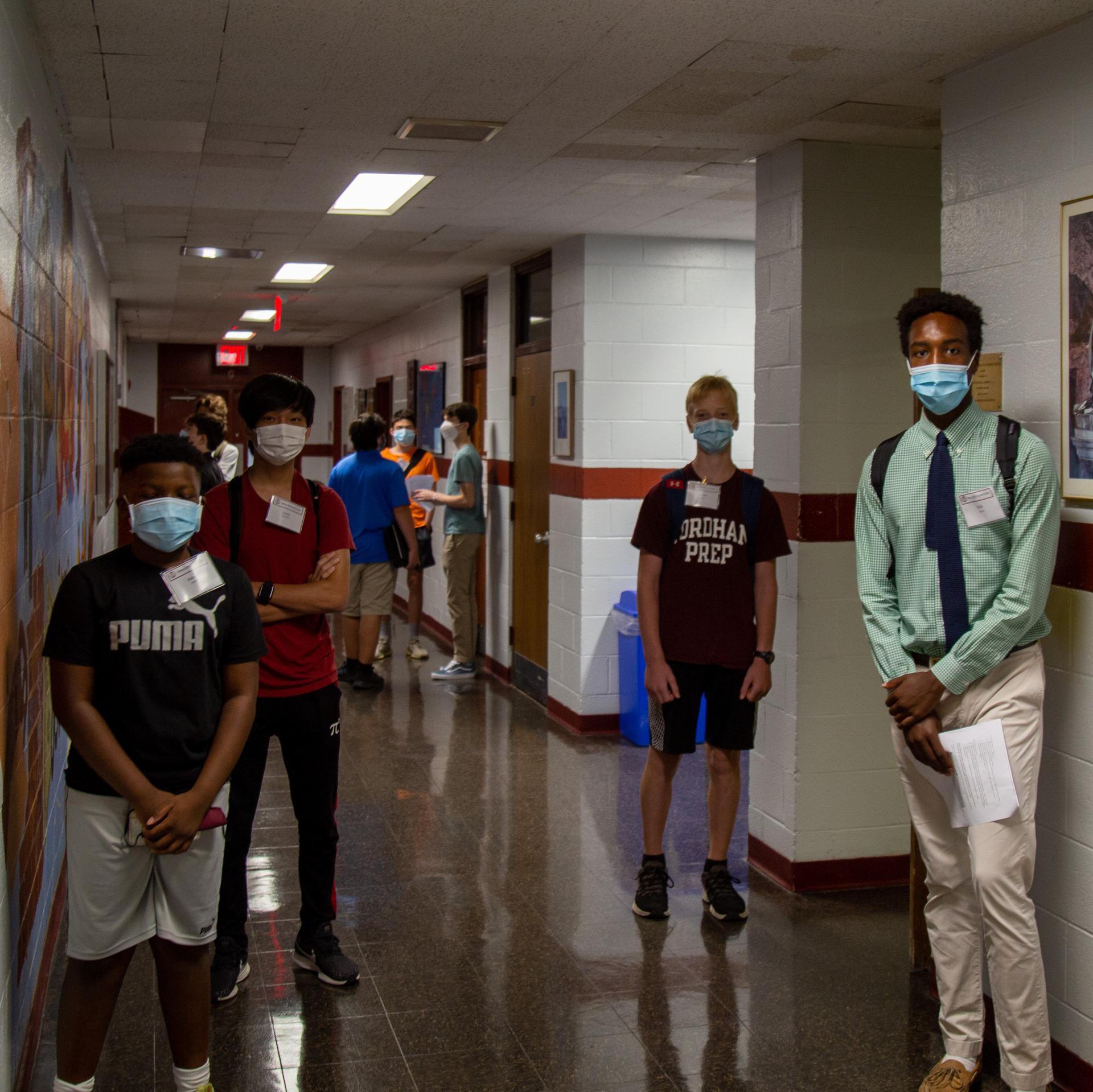 Admissions
Class of 2025 Application Opens
The application for the Class of 2025 has officially opened. Visit fordhamprep.org/admissions to find out more and to start the application process.
Events
Fordham Prep Golf Outing is On!
Fordham Prep is pleased to announce that our 25th Annual Golf Outing will be held on Monday, September 21st at Quaker Ridge Golf Course. Fordham Prep has worked closely with the management and staff of Quaker Ridge to ensure that the outing will be safe and healthy for all attendees. The outing will feature many social distancing measures to ensure a safe and healthy environment. There are only 20 spots remaining, so register today! Register and More Information
The New FordhamPrep.org is Here
After months of planning and design the new fordhamprep.org launched on August 17. The website is designed for and responsive to multiple device types - desktop, tablet, and mobile. If you have any questions or suggestions, please reach out to our Communications Manager Atif Lodhi at lodhia@fordhamprep.org.

(Right: a screenshot of the Fordham Prep website on a mobile phone)
Designate Fordham Prep on Amazon Smile
Did you know that Amazon can donate a portion of your purchases to Fordham Prep? When you shop through Amazon Smile, Amazon will donate .5% of your eligible purchases to the Prep at no extra cost. To sign up or to learn more, visit Fordham Prep's Amazon Smile page.
Get Updates from Fordham Prep
As the situation regarding COVID-19 and its impact evolves, Fordham Prep will keep the community informed through our website and social media.